"I Am A Town" Book Cover
"I Am A Town" is a community poetry project put on by Spokane's poet laureate for which community members have gathered to create poems inspired by specific, meaningful places in Spokane, Washington.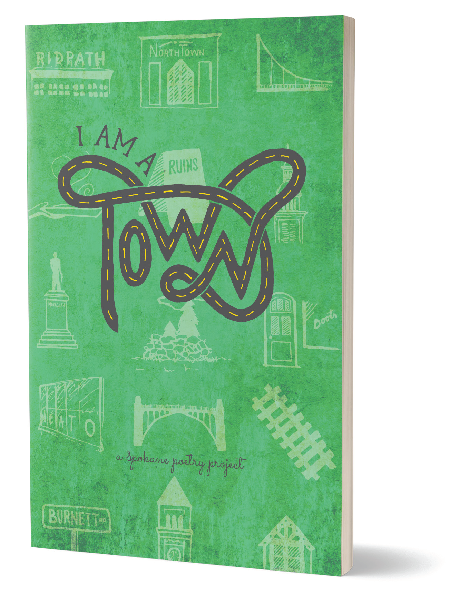 On this volume, the title text playfully communicates connection. Poetry is a means of connection between people, as roads connect places in a town. The background contains symbols representing the Spokane locations that inspired the poems inside.